Information:
Arabian Village is located in the Buckner Farm Community. Consisting of 130 homes, within minutes you can be watching a concert at the Amphitheater or swimming in the Atlantic Ocean. Convienent to restaurants, schools, the Outlet Mall and colleges.  Arabian Village is the perfect place to raise your family. See you there.
Master Association
Buckner Farm Homeowners Association
Need to pay your assessments?
Pay by credit card or eCheck with our easy-to-use, online payment system from Smartstreet®.Pay now!
Municipal Services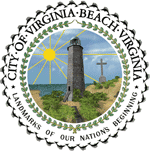 It is the purpose of the official City of Virginia Beach Web site, VBgov.com, to provide accurate, non-editorial content that will inform, educate, and enlighten Virginia Beach citizens about the functions, services, activities, issues, operations and projects of the Virginia Beach municipal government.