Information:
Chancellor Walk is a condominium community consisting of 116 units. Chancellor's Walk is nestled back away from major roads.  However, the community is easily accessible to Interstate 264, restaurants, shopping malls and the beach. All grounds surrounding Chancellor Walk are well groomed giving the community a Welcome Home feeling. Plan your visit today.
Rental Ceiling:
Not to exceed 12 units
Pets:
No more than two domestic pets
Need to pay your assessments?
Pay by credit card or eCheck with our easy-to-use, online payment system from Smartstreet®.Pay now!
Municipal Services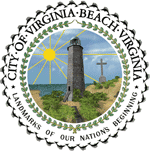 It is the purpose of the official City of Virginia Beach Web site, VBgov.com, to provide accurate, non-editorial content that will inform, educate, and enlighten Virginia Beach citizens about the functions, services, activities, issues, operations and projects of the Virginia Beach municipal government.