Information:
Constance Woods is a 30 unit community wrapped in a border of lovely trees with a large open common area that just says "welcome home". Constance Woods is a well maintained community that everyone looks out for each other. Constance Woods is pet friendly so while walking your dog you can meet your neighbors.
Pets:
One pet per unit
Need to pay your assessments?
Pay by credit card or eCheck with our easy-to-use, online payment system from Streetsmart®.Pay now!
Municipal Services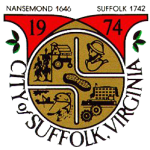 Suffolk, is the largest city in Virginia, and within our 430 square miles are rich woodlands, verdant fields, sparkling waters, and friendly people. We are a prime destination for leisure travelers, business developers, and new residents, and I encourage you to visit us for a family vacation, a weekend getaway, or simply an afternoon drive.