Information:
The Crawford Association, Inc. is an 18-story high rise located in the very heart of Old Town Portsmouth. The 112 unit community is like a hidden jewel nestled among cobblestone streets, quaint historical landmarks, decadent cafes, bistros and restaurants and Norfolk's grand harbor. The Association's members are long standing and the majority of them have served their turn on the board. Active committees ensure for plenty of fun events which are staged mainly at the pool. Common area facilities such as the Card Room and the Crawford Room allow for smaller informal gatherings such as games and book clubs. There is a 24-hour staffed front desk, a porter, maintenance and janitorial staff to make sure that the daily upkeep of the building is impeccable. In addition, there is an on-site manager who is always available to immediately assist the board and provide the continual oversight for the entire community. The Crawford is more than a community association, it is a family.
Need to pay your assessments?
Pay by credit card or eCheck with our easy-to-use, online payment system from Streetsmart®.Pay now!
Municipal Services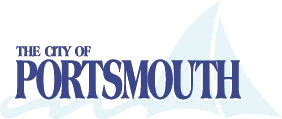 Our Portsmouth family is working hard to make Portsmouth the "City of Choice" for the 21st century as a place for people to live, work, play and visit.