Information:
Fieldstone Glen Condominiums is an 82 unit condominium complex located at the entrance to Dam Neck Naval Base in Virginia Beach. Fieldstone Glen offers a townhome lifestyle living in some of the most beautiful condominium homes in Virginia Beach. This combination makes Fieldstone Glen one of the most attractive condominium associations in Hampton Roads!
Some of the key elements that Fieldstone Glen has to offer are:
Professionally managed by The Select Group, Inc.
Community pool
Professionally maintained and manicured landscaping
Pets:
1 pet per unit not to exceed 40 lbs.
Amenities
Pool, lake
Need to pay your assessments?
Pay by credit card or eCheck with our easy-to-use, online payment system from Streetsmart®.Pay now!
Municipal Services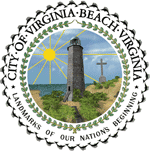 It is the purpose of the official City of Virginia Beach Web site, VBgov.com, to provide accurate, non-editorial content that will inform, educate, and enlighten Virginia Beach citizens about the functions, services, activities, issues, operations and projects of the Virginia Beach municipal government.