Information:
Harbor Walk Condominiums is an 81 unit condominium complex located at the foot of Pretty Lake Bridge and is in walking distance to the Chesapeake Bay. Harbor Walk offers a waterfront lifestyle living in some of the most beautiful condominium homes in Norfolk. This combination makes Harbor Walk one of the most attractive condominium associations in Hampton Roads!  There are many amenities available within Harbor Walk, a dock for mooring your boat, clubhouse and pool.  Once you visit you will not want to leave.
Some of the key elements that Harbor Walk has to offer are:
Professionally managed by The Select Group, Inc.
On site marina with bay access
Community pool, clubhouse, walking promenade
Professionally maintained and manicured landscaping
Active Social Committee Events
For more information on the Harbor Walk Condominium Association please visit  our website by clicking here.
Need to pay your assessments?
Pay by credit card or eCheck with our easy-to-use, online payment system from Streetsmart®.Pay now!
Municipal Services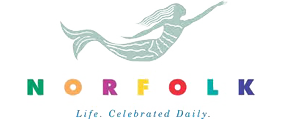 Norfolk, Virginia is a city of more than 238,832 residents and more than 100 diverse neighborhoods. It is the cultural, educational, business and medical center of Hampton Roads, hosts the region's international airport and is one of the busiest international ports on the East Coast of the United States.