Information:
Harrington House is a six story apartment building that was converted into condominiums in 1981. There are twenty-one units, each considered an independent house. Each unit is assigned one off street parking space, with additional street side parking available. The building has one elevator for easy access to units and a meeting room for gatherings for any occasion. Located in West Ghent and in close proximity to Old Dominion University, EVMS, CHKD and Sentara Norfolk General Hospital, Harrington House offers quality living in a alluring neighborhood.
Need to pay your assessments?
Pay by credit card or eCheck with our easy-to-use, online payment system from Streetsmart®.Pay now!
Municipal Services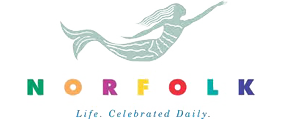 Norfolk, Virginia is a city of more than 238,832 residents and more than 100 diverse neighborhoods. It is the cultural, educational, business and medical center of Hampton Roads, hosts the region's international airport and is one of the busiest international ports on the East Coast of the United States.