Website:
lakechristopherhomes.com
Information:
The Lake Christopher community surrounds beautiful Lake Christopher in the Centerville District of Virginia Beach, Virginia. We are near the intersection of Indian River Road and Kempsville Road, about 1 mile from I-64 and Regent University. There are 361 homes and four private parks in the Lake Christopher community, surrounding our 60 acre private lake. Public schools serving Lake Christopher are Tallwood High School, Brandon Middle School, and Indian Lakes Elementary School.
The Lake Christopher Homes Association (LCHA) consists of every person who owns a lot in Lake Christopher. This association of homeowners, which is a corporation, has existed since the 1970's.
Need to pay your assessments?
Pay by credit card or eCheck with our easy-to-use, online payment system from StreetSmart®.Pay now!
Municipal Services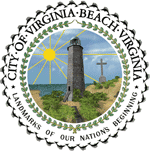 It is the purpose of the official City of Virginia Beach Web site, VBgov.com, to provide accurate, non-editorial content that will inform, educate, and enlighten Virginia Beach citizens about the functions, services, activities, issues, operations and projects of the Virginia Beach municipal government.