Information:
Mill Creek is a quiet 56-unit community located at the intersection of First Colonial Road and Mill Dam Road. Each townhouse style unit has a two-car garage for parking. The community is located close to shopping, the beach, and only minutes from the interstate. A perfect place to call home.
Pet Policy:
1 pet per unit weighing not more than 30 pounds. All pets must be registered with the Board through the managing agent.
Rental Ceiling:
No more than five units
Visit our website at www.mcca-vb.com.
Need to pay your assessments?
Pay by credit card or eCheck with our easy-to-use, online payment system from Streetsmart®.Pay now!
Municipal Services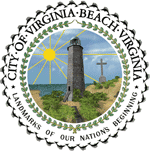 It is the purpose of the official City of Virginia Beach Web site, VBgov.com, to provide accurate, non-editorial content that will inform, educate, and enlighten Virginia Beach citizens about the functions, services, activities, issues, operations and projects of the Virginia Beach municipal government.