Management Team:
Manager:
Candice Todd
Office Address:  512 Treble Court,
Virginia Beach, VA  23462
Office Phone Number: 557-0129
Office Fax Number: 557-0735
Candice Todd: Pager 533-8886
Community Forms:
ACH (automatic debit from checking)
Information:
Newpointe is a 424 unit condominium association located just off Newtown Road in Virginia Beach. Newpointe is located near the Virginia Beach and Norfolk border. Newpointe is minutes away from both Pembroke and Military Circle Mall. So whatever your shopping, restaurant or theater needs are you can accomplish them very quickly from Newpointe.
Need to pay your assessments?
Pay by credit card or eCheck with our easy-to-use, online payment system from Streetsmart®.Pay now!
Municipal Services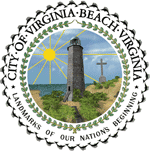 It is the purpose of the official City of Virginia Beach Web site, VBgov.com, to provide accurate, non-editorial content that will inform, educate, and enlighten Virginia Beach citizens about the functions, services, activities, issues, operations and projects of the Virginia Beach municipal government.