Information:
Located on Pleasure House Road, Pleasure House Landing is a quaint community of 14 units that are close to the Chesapeake Bay. Friendly neighbors help to make this community the special place that it is!
Need to pay your assessments?
Pay by credit card or eCheck with our easy-to-use, online payment system from Streetsmart®.Pay now!
Municipal Services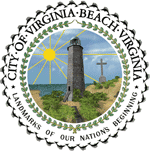 It is the purpose of the official City of Virginia Beach Web site, VBgov.com, to provide accurate, non-editorial content that will inform, educate, and enlighten Virginia Beach citizens about the functions, services, activities, issues, operations and projects of the Virginia Beach municipal government.