Information:
Rotunda is a 66 unit condominium community located in Downtown Norfolk. Converted from an office building in 2007, this gated community offers different styles of units depending on your families needs. Within walking distance of anything in the downtown area, this retro style building offers security and features to fit any resident!
Need to pay your assessments?
Pay by credit card or eCheck with our easy-to-use, online payment system from Streetsmart®.Pay now!
Municipal Services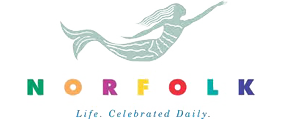 Norfolk, Virginia is a city of more than 238,832 residents and more than 100 diverse neighborhoods. It is the cultural, educational, business and medical center of Hampton Roads, hosts the region's international airport and is one of the busiest international ports on the East Coast of the United States.