Information:
As part of the Buckner Farm Community, Shire Village is a community of 112 homes. Surrounded by beautiful landscaping which included a small pond with a picturesque lighted fountain, Shire Village is close to schools, colleges, shopping and fine dining. And if you're in the mood for a day at the beach, the Virginia Beach oceanfront is just minutes way. Make planes to visit today.
Need to pay your assessments?
Pay by credit card or eCheck with our easy-to-use, online payment system from Streetsmart®.Pay now!
Municipal Services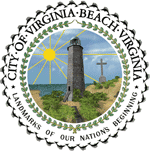 It is the purpose of the official City of Virginia Beach Web site, VBgov.com, to provide accurate, non-editorial content that will inform, educate, and enlighten Virginia Beach citizens about the functions, services, activities, issues, operations and projects of the Virginia Beach municipal government.