Information:
Commercial Rental Space
Need to pay your assessments?
Pay by credit card or eCheck with our easy-to-use, online payment system from Streetsmart®.Pay now!
Municipal Services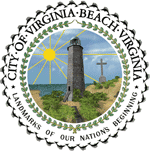 It is the purpose of the official City of Virginia Beach Web site, VBgov.com, to provide accurate, non-editorial content that will inform, educate, and enlighten Virginia Beach citizens about the functions, services, activities, issues, operations and projects of the Virginia Beach municipal government.