Information:
Stockley Gardens is a 12 unit building located across from Stockley Garden Park in Ghent. The Board of Directors strives to maintain the building and residents are extremely familiar with one another. All residents are part of an email distribution list to be notified of any maintenance, inspection or any other need with "to the minute" responses from members of the Board. A very "hands on" approach is encouraged, and residents are free to correspond directly with Board Members to have any issue, no matter how big or small, handled immediately.
Need to pay your assessments?
Pay by credit card or eCheck with our easy-to-use, online payment system from Smartstreet®.Pay now!
Municipal Services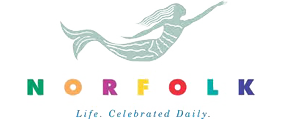 Norfolk, Virginia is a city of more than 238,832 residents and more than 100 diverse neighborhoods. It is the cultural, educational, business and medical center of Hampton Roads, hosts the region's international airport and is one of the busiest international ports on the East Coast of the United States.