Information:
Tenbee Chase Condominium Association is a quaint community situated off of Birdneck Road in Virginia Beach. Just blocks from the ocean front and easily accessible to Interstate 264, Tenbee Chase offers large town-home style condominiums with assigned parking! If you are looking for a warm, inviting community and enjoy the beach life, Tenbee Chase is the only place to make your home!
Need to pay your assessments?
Pay by credit card or eCheck with our easy-to-use, online payment system from Streetsmart®.Pay now!
Municipal Services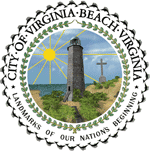 It is the purpose of the official City of Virginia Beach Web site, VBgov.com, to provide accurate, non-editorial content that will inform, educate, and enlighten Virginia Beach citizens about the functions, services, activities, issues, operations and projects of the Virginia Beach municipal government.