Website:
www.the-commons.net
Information:
The Commons is a community made up of 120 units' centrally located in Virginia Beach. The Commons has been awarded large Condominium Community of the Year 2012 by SEVACAI (Southeastern Virginia Chapter of the Community Association Institute). The Board of Directors along with owners maintain a beautiful landscaped neighborhood with a pool and pool house.  This is a community has many active committees and continues to work on ensuring that the property values are maintained.
Rental:
Not to exceed 6 units
Amenities:
Pool, Cabana, Pond
Pet:
Maximum 2 pets per unit
Need to pay your assessments?
Pay by credit card or eCheck with our easy-to-use, online payment system from Streetsmart®.Pay now!
Municipal Services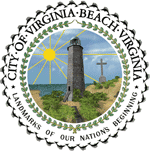 It is the purpose of the official City of Virginia Beach Web site, VBgov.com, to provide accurate, non-editorial content that will inform, educate, and enlighten Virginia Beach citizens about the functions, services, activities, issues, operations and projects of the Virginia Beach municipal government.