Information:
The Windward Quarter community is located on East Ocean View Avenue in Norfolk, Virginia. There are two buildings, with one being a three level building and one being single level building. There is parking under the units along with outside parking. Windward Quarter is a one minute walk to the beach.
Need to pay your assessments?
Pay by credit card or eCheck with our easy-to-use, online payment system from Streetsmart®.Pay now!
Management Team: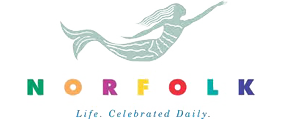 Norfolk, Virginia is a city of more than 238,832 residents and more than 100 diverse neighborhoods. It is the cultural, educational, business and medical center of Hampton Roads, hosts the region's international airport and is one of the busiest international ports on the East Coast of the United States.