IMPORTANT NOTICE:
In an effort to ensure the safety of our employees and clients given the current health crisis,
the offices of The Select Group will be closed to foot traffic until further notice.
We will still be serving our clients through phone and email service.
Don't hesitate to contact us using that medium.
The Face of Community Management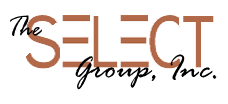 We would love to hear about your experience with The Select Group, good or bad. Your feedback helps us to provide the highest quality service possible. 
Please reach out to Jill C. Albright directly with your feedback.
Email: jill.c.albright@theselectgroup.us
Direct Phone: 757.233.2296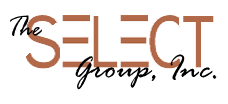 We are the face of community management.
We bring several decades of expertise in all aspects of community management, association management, and property management for the Hampton Roads area. Our genuine concern for the preservation of property and the proper and timely administration of their respective association documents. And, to our community, we bring a sincere commitment to enhance the value of our client's property and to contribute to the enjoyment of the highest quality of life each community is able to provide.
"I wanted you to know what a valued manager of BayVista you have in Ms Blankenship and someone who takes great pride in helping customers, real estate agents and owners with all their needs and questions and does it with a smile."
I am a realtor and needed some quick answers to a particular condo regarding maintenance issues and association coverage. I emailed Medina Romero who was so timely in getting back to me and very thorough with the answers I needed. From the standard paint colors to being very knowledgeable of what the seller was responsible for and what the condo association was responsible for. When the home inspection came, I sent her the PICRA and she told me exactly what to do. She even made calls immediately to the condo maintenance contractors to schedule work the next day. I wanted to give a shout out to Medina for a job will done. Thanks you.
I've had a good deal of experience with many management companies. Yours is the only one which I have recommended to other communities. 'nuf said.
Learn more about our communities in the Hampton Roads area, visit a community's website, contact your community's management team, sign up for automatic bill payments, or download a community's forms. The information you need is only a click away!