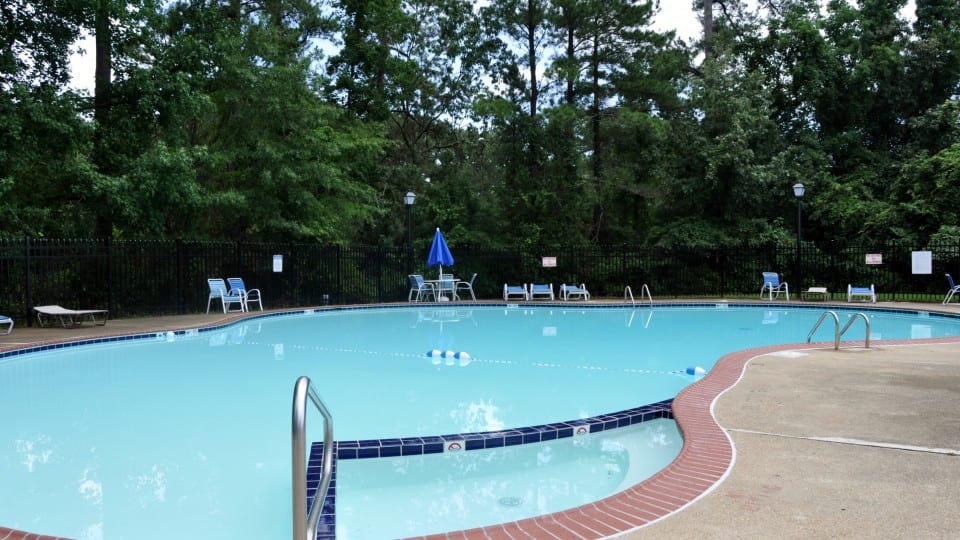 Alsta Community Pool is for residents in Arbor Brook, Lyme Regis, and St. Albans Glenn Condominium Associations.
Alsta pool pass registration is completed online using CellBadge, Mobile Security Badging.  (See "Amenities" below for registration instructions.)
2022 Alsta Pool Season:  Opens May 28, 2022 through September 5, 2022
POOL HOURS:  7 days a week from 11:00 a.m. to 7:00 p.m.
Alsta pool passes can be obtained through the CellBadge online registration system.  There are no physical pool passes and you will have access to the pool once your online registration has been approved.
To begin the 2-part process of pool pass registration, take the following steps.
(If you have already registered for pool passes but need to make changes OR to check the information on your current pass, you only need to follow PART 2 of the instructions.)
Part 1: *Head of Household – Go to alsta.cellbadge.com/register
*Look for the GREEN box and enter the information under "Initial Add Request"
*Once submitted, Admin will need to approve the addition of your family to the database. You will get a "Pending" email and a text message once Admin approves you
*Upon receipt of the "Pending" email begin Part 2
Part 2: *Go back to alsta.cellbadge.com/register
*Look for the BLUE box and log in using your email address & phone number
*You will receive a one-time PIN request to gain access to the registration screen
*Once logged in, enter all your family member information for those that live in your residence, agree to the pool rules and select "Complete Registration"
*Admin will approve and you will receive an "Accepted" email and a text once approved.
*Bring a photo ID with you the first time you go to the pool or until the lifeguard is able to take your picture with the tablet to verify your identity without ID
Please make sure to begin the registration process at least a week before you plan on visiting the pool as Admin (Association Management) approval could take up to 2 business days for each request. Initial requests may be rejected for the following reasons:
Household name does not match Association records (tenant must have a current lease on file)
Address entered does not match an address in Lyme Regis, St. Albans Glenn, or Arbor Brook.
If you are rejected, please contact your management company below to ensure they have the correct information and then re-register.
It is the purpose of the official City of Virginia Beach Web site, VBgov.com, to provide accurate, non-editorial content that will inform, educate, and enlighten Virginia Beach citizens about the functions, services, activities, issues, operations and projects of the Virginia Beach municipal government.